Salman Khoshroo Limited Edition Fine Art Prints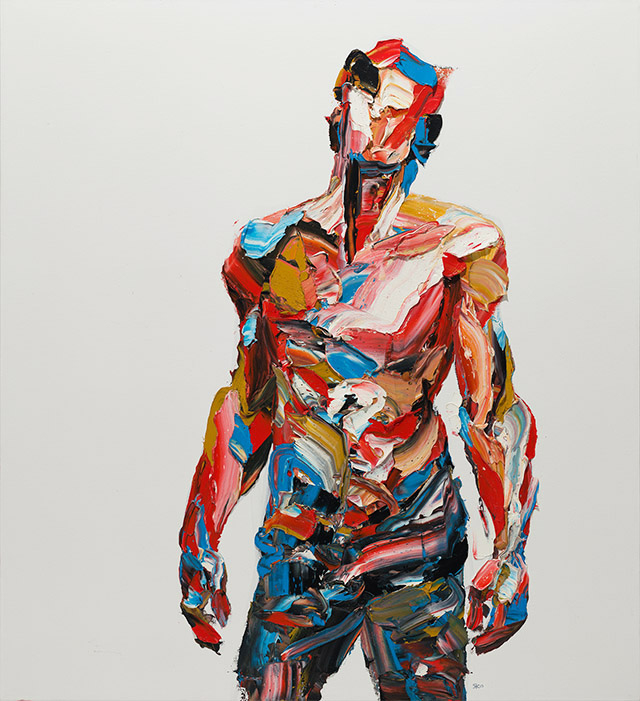 FOW-02
Figure on White
Original Painting Specifications:
FOW-02, Oil On Canvas, 92x84cm, 2016
Print Specifications:
70x63.9cm, 450 dpi,
Sihl Creative Smooth Paper 320g, Acid-free, Ageing resistant
Unique Certificate
Edition of 50
£400
GBP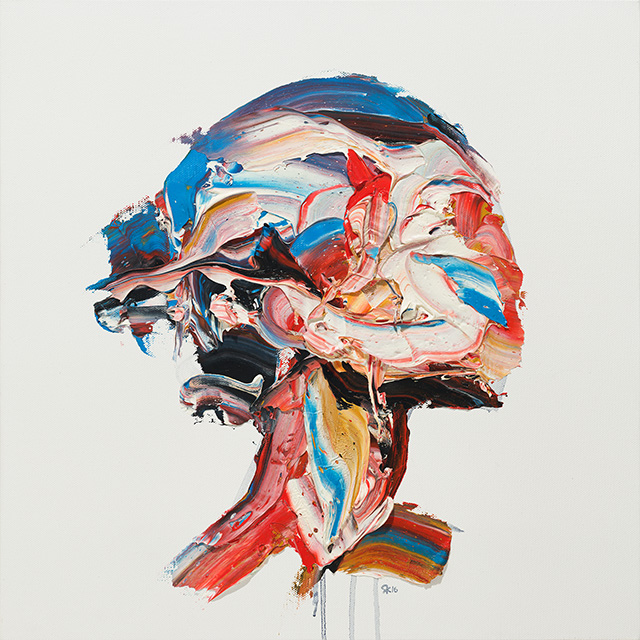 MPC-04
Portrait on White
Original Painting Specifications:
MPC-04, Oil On Canvas, 48x48cm, 2016
Print Specifications:
60x60cm, 450 dpi,
Sihl Creative Smooth Paper 320g, Acid-free, Ageing resistant
Unique Certificate
Edition of 50
£400
GBP
Place Your Order
Please Send an email requesting to purchase prints. Please include the following information:
1.The name (red code) of desired print.
2.Full Name
3.Address
4.Zip Code
5.Phone Number
Upon receiving the information, your invoice will be sent to you with exact shipping quote and payment information. Payment is by bank transfer.
Feel free to contact us with any inquiries.
Shipping
The pieces are shipped from the UAE.
Estimates of prevalent destinations are listed below, other destinations can be inquired.
The exact price will be calculated on invoice.
Shipments will take 1-2 weeks to reach destination.
Follow your package with a tracking number.
Up to 3 prints can be packed for the price of one shipment.
| | |
| --- | --- |
| UK: | £65 |
| USA: | £85 |
| France: | £60 |
| Germany: | £60 |
| Hong Kong: | £65 |
| UAE | £30 |
Certificate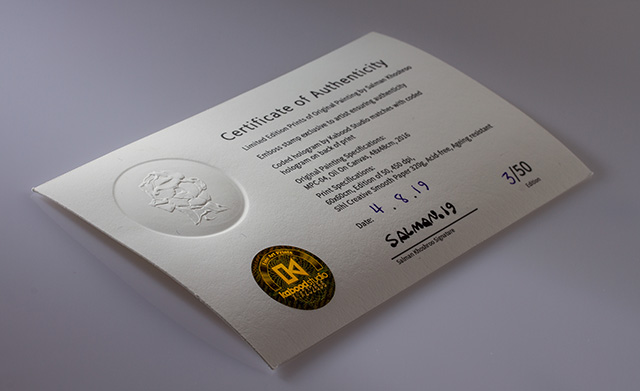 Certificate and Print signed by Salman Khoshroo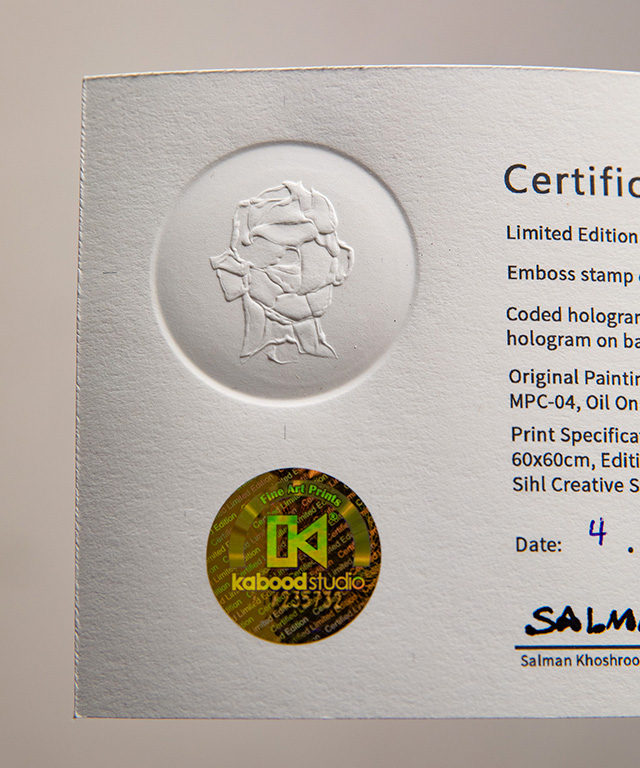 Emboss stamp exclusive to artist ensuring authenticity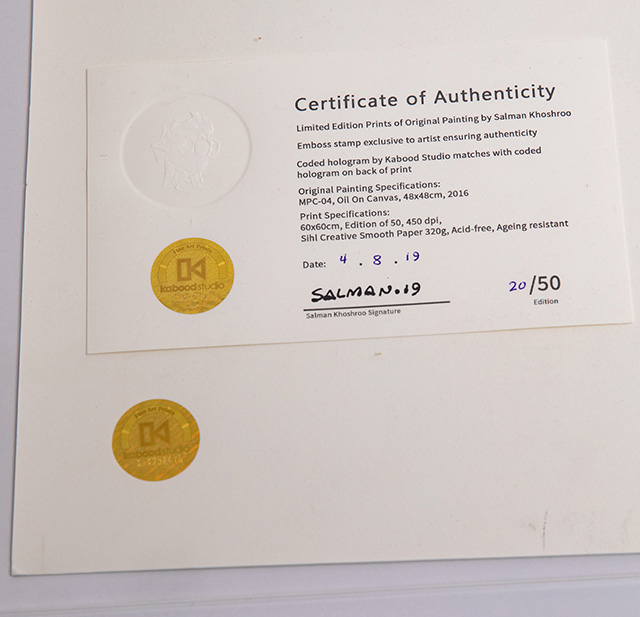 Coded hologram by Kabood Studio matches with coded
hologram on back of print.
Authenticity and edition numbers are guaranteed by the following measures:
1.Artist signature and edition number on front of print.
2.Coded hologram on back of print from Kabood studio.
3. Database of codes can be checked online.
4.Signed and numbered certificate by Salman Khoshroo.
5.Certificate is stamped, with custom made emboss stamp, unique to Salman Khoshroo.
6.Coded hologram on certificate, matching with hologram on back of print. Codes are in pairs, same code on certificate and print, for every edition number.


Kabood Studio
Kabood Studio is a fine art documentation studio, specializing in High Resolution Photography of paintings. With their initiative and effort these paintings have been photographed and printed to the highest possible standard of quality. Kabood studio will be presenting and handling the logistics of this endeavor.