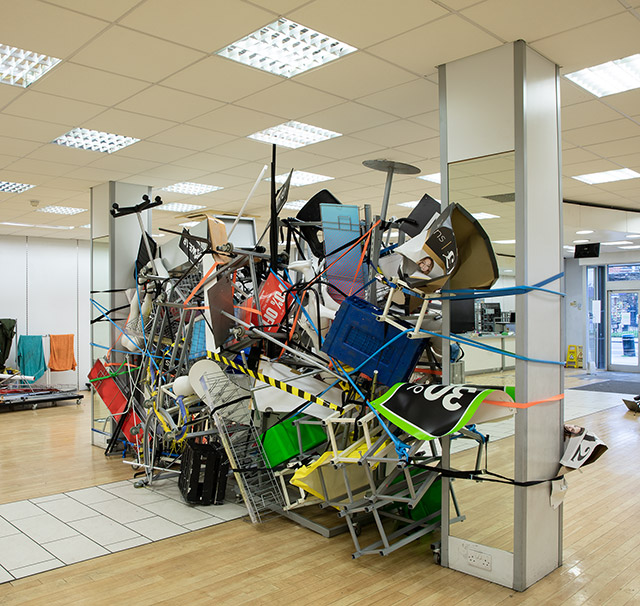 Barricade
W:5 H:2.8 D:1.5 meters
Various shop paraphernalia left at vacant Peacocks shop
2022, London
The Idea is to use shop debris to make a barricade, between two central columns. In this scenario the shop has become a hub for resistance and survival, an ad hoc barricade is assembled to serve as some kind of defense. The objects close at hand are used to construct this barrier. These objects that once stood in service to bring order to the commercial space, are now part of a web of mayhem. The function of these objects has been subverted as a reflection of the material consequence of this mode of exchange.
futures_after:
In the former Peacocks in Catford high street, 40 local and international artists – the Futures_after collective are launching an exhibition of works that reflect on what value exchange means within our high streets, reimagining how we connect with our economic, ecological and social environments during these unprecedented times.
Through performances, participatory practises, film and installations, the works on show pivot around post-capitalist idea(l)s and future imaginaries, taking advantage of the former retail space as a place for exchange and dialogue during free workshops and events.