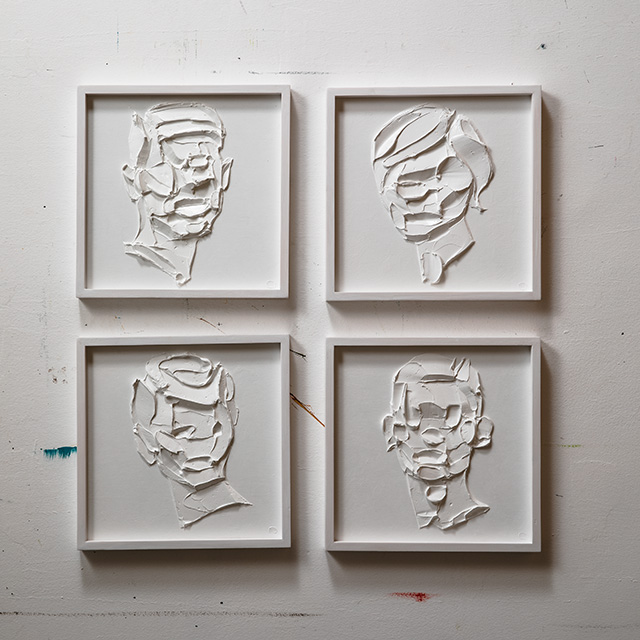 20x20cm Oil on Panel
15x15cm Oil on Panel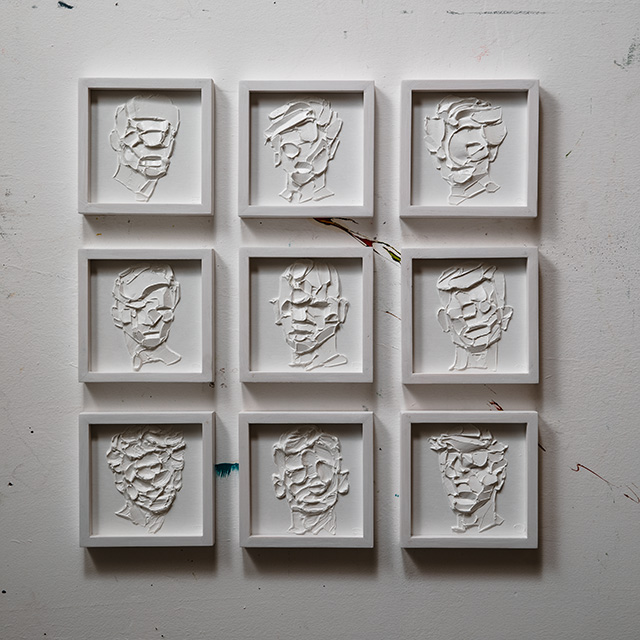 Painted with a single pigment in a sandbox method, these faces are the result of taking a chunk of paint and molding it.
Moving around the paint to form faces, finding people that make you feel something, people you didn't even know you were looking for.
In this series of portraits, the features are not defined, instead the aim is to capture a human spark with minimal intervention.
If you are interested in purchasing these pieces, please send an email ask for the list of available pieces.
salman@salmankhoshroo.com